Thank You, NPPS custodial staff. #WeRNPPS, Come Grow With Us!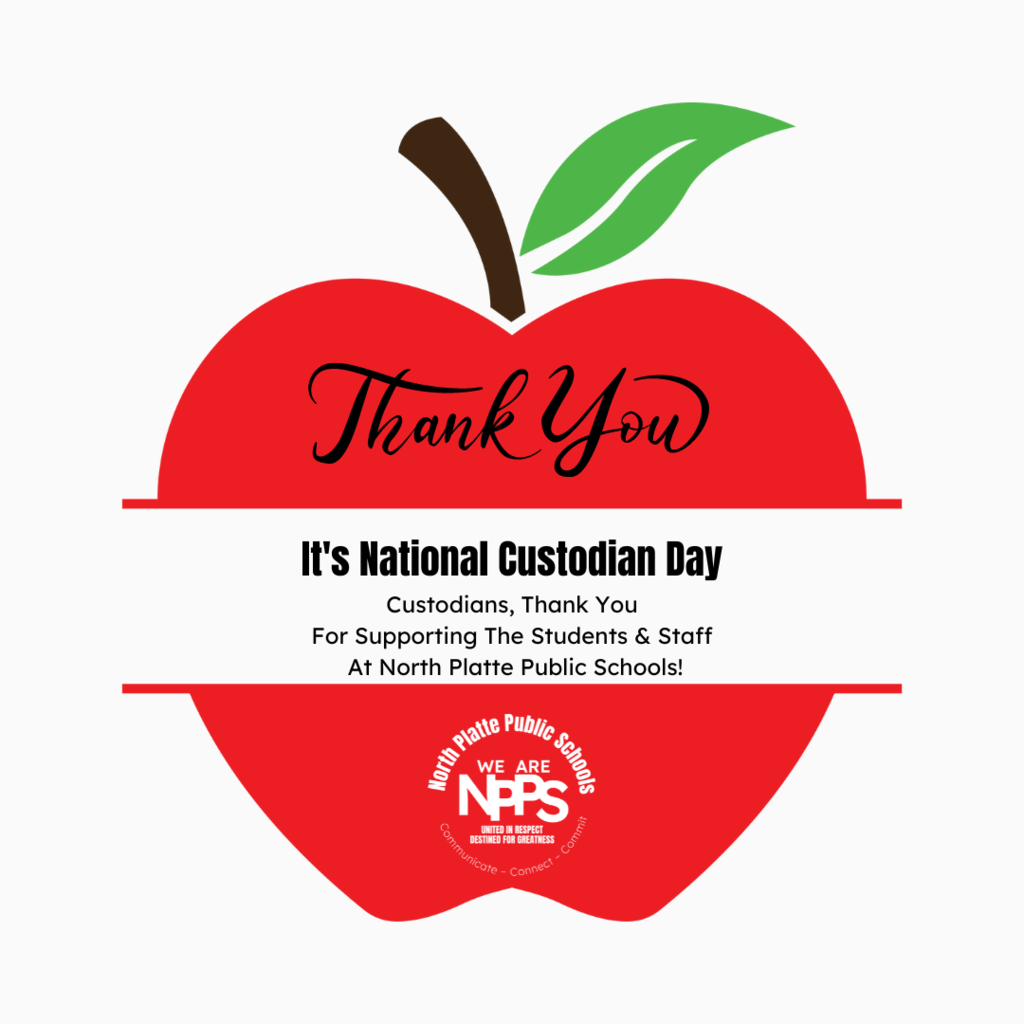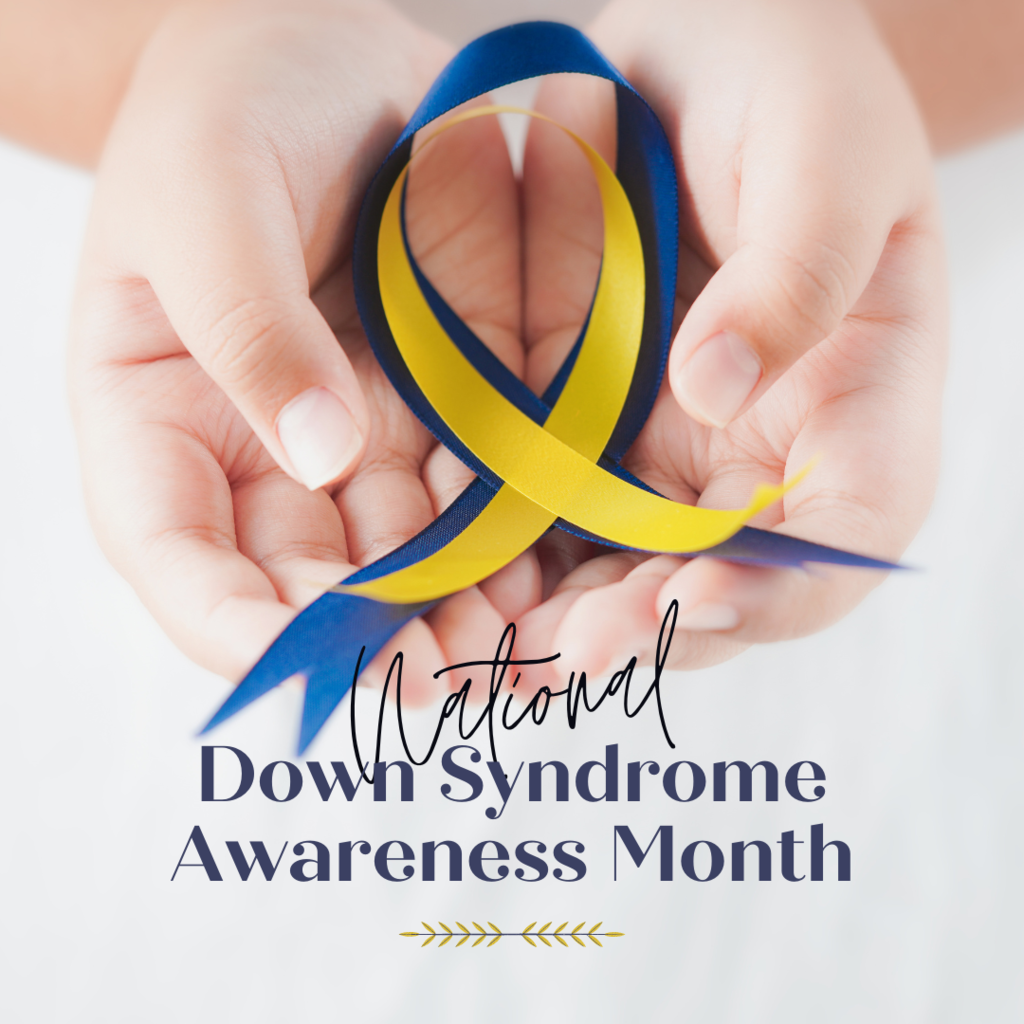 The opportunities that await students at NPHS are instrumental in the development of our students. Dana and Carly, your tour was excellent. Thank you for showing us around. #WeRNPPS, Come Grow With Us!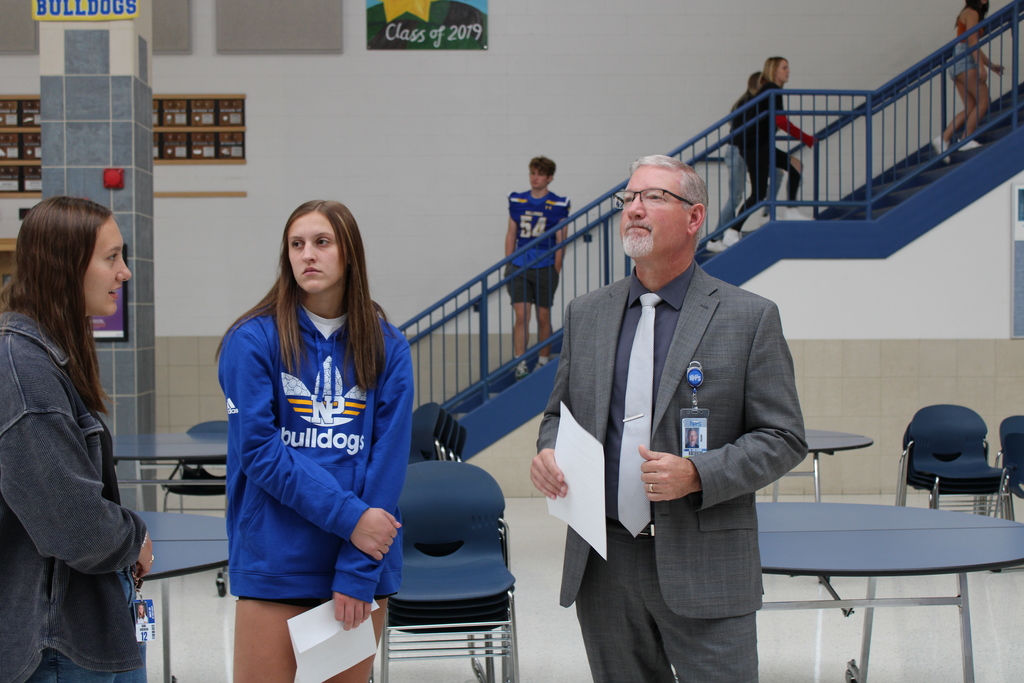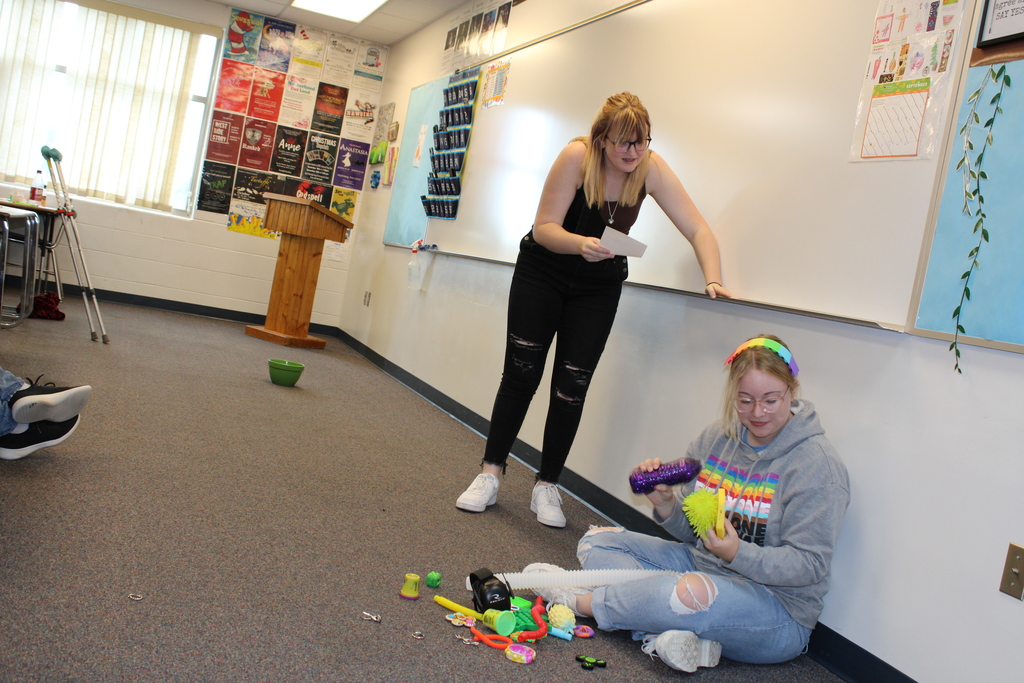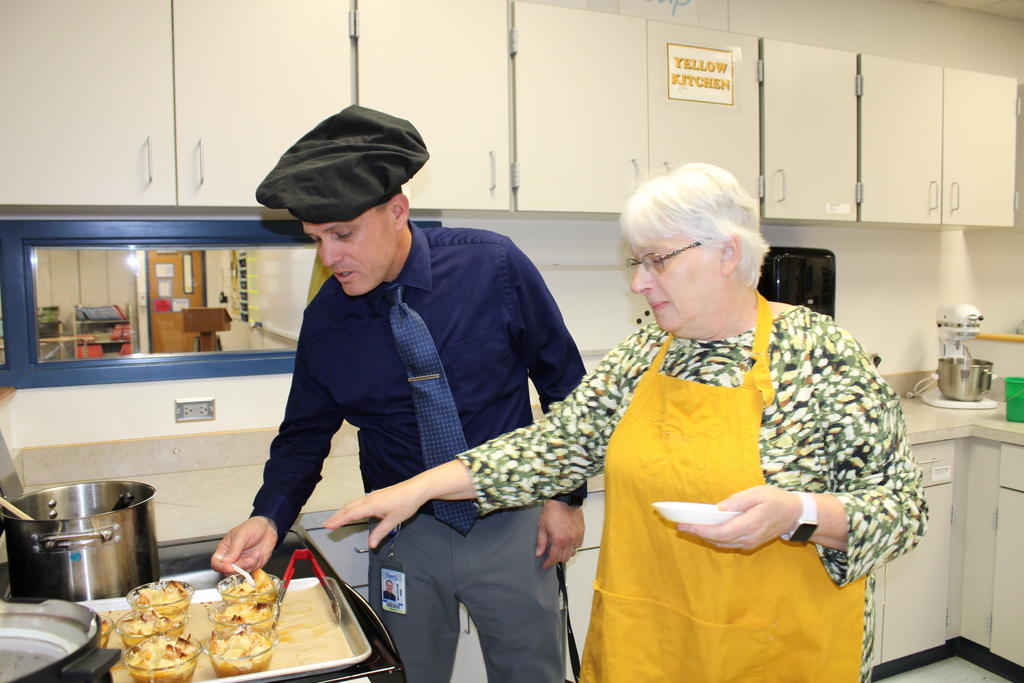 Afterschool programming at NPPS is key to the success of our students. Among the many incredible programs, our Kids Klub hosts Horse Club is definitely a crowd favorite. Mrs. Carrie and team, thank you for inviting us to share the excitement. #WeRNPPS, Come Grow With Us!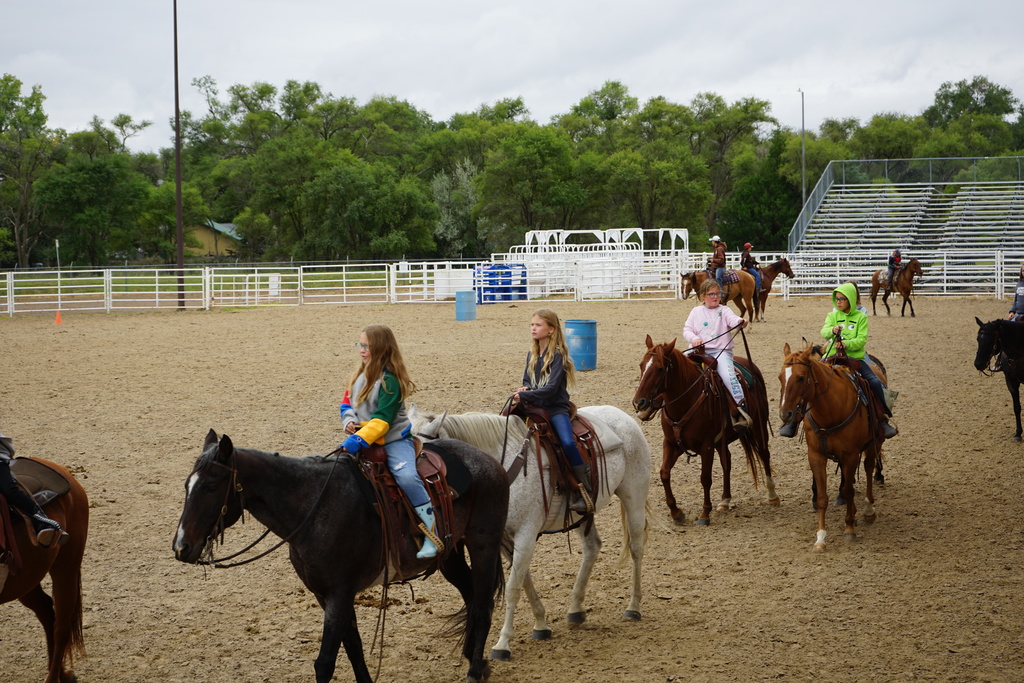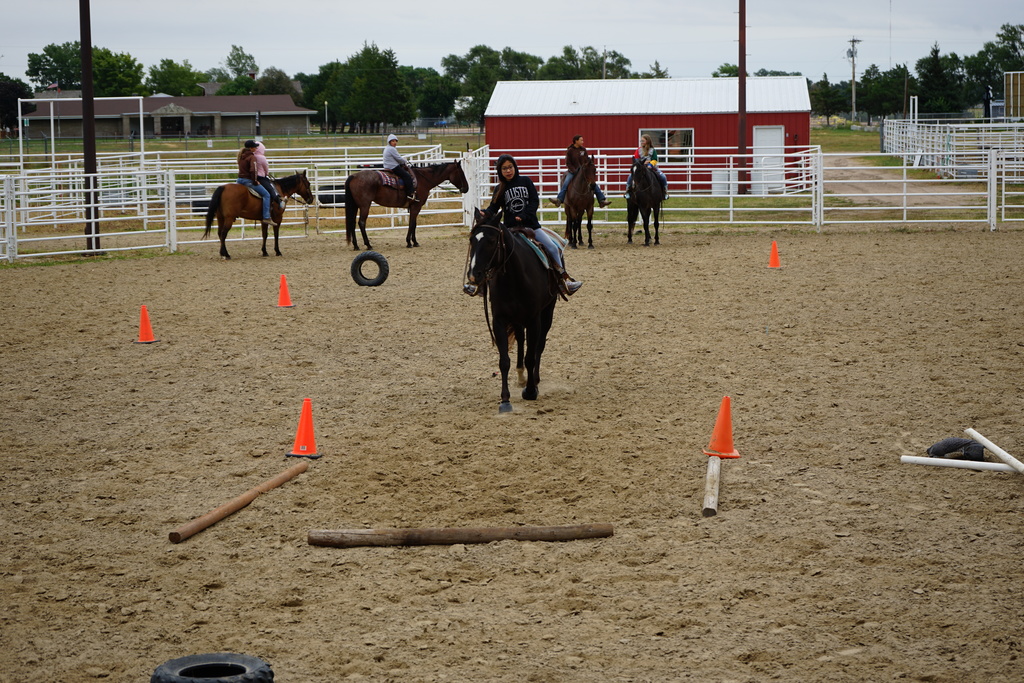 Lincoln Elementary was so much fun to visit today. The energy and care in each class were felt as we walked in the door. #WeRNPPS, Come Grow With Us!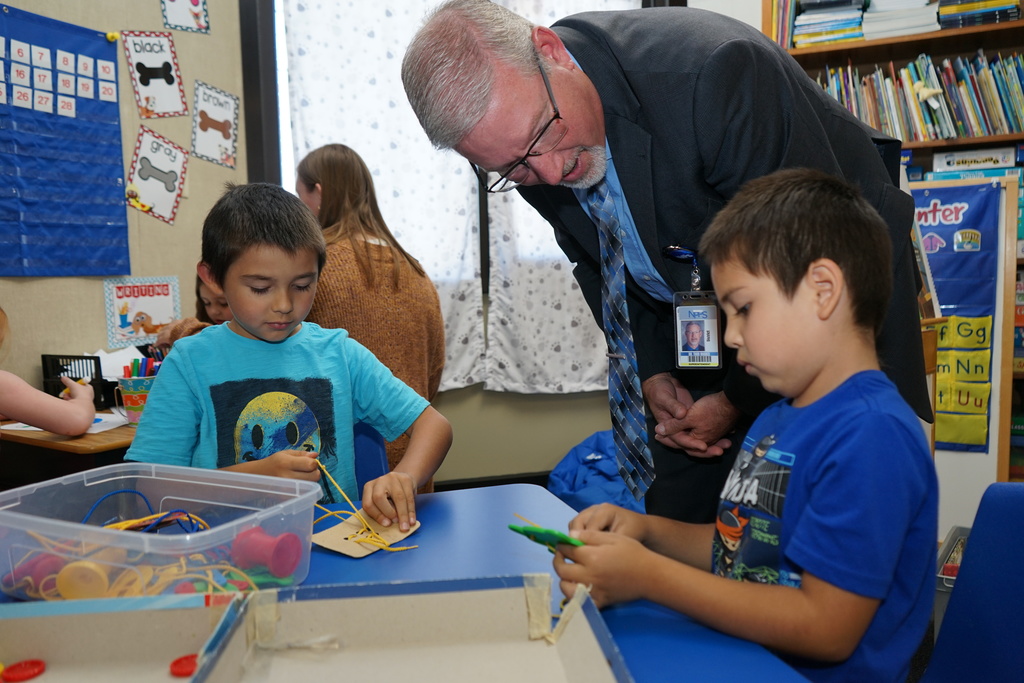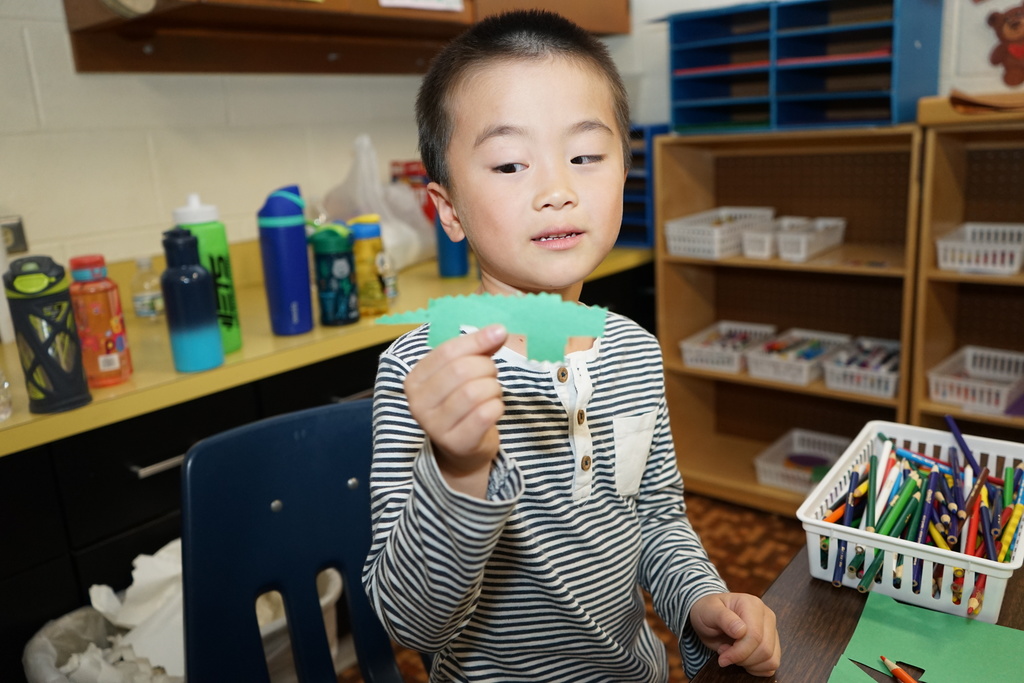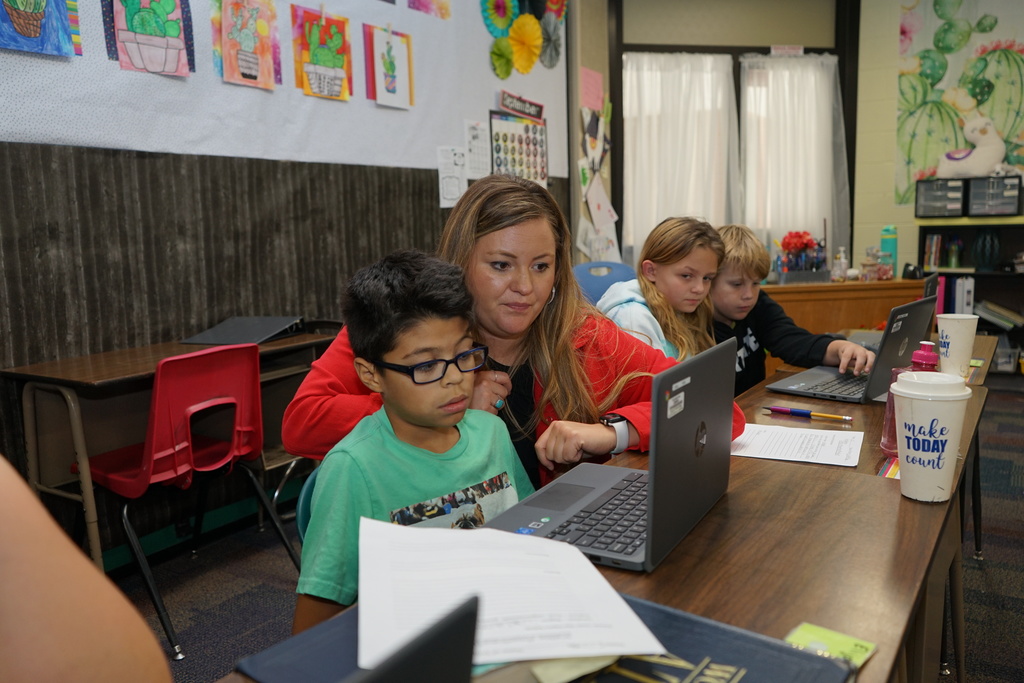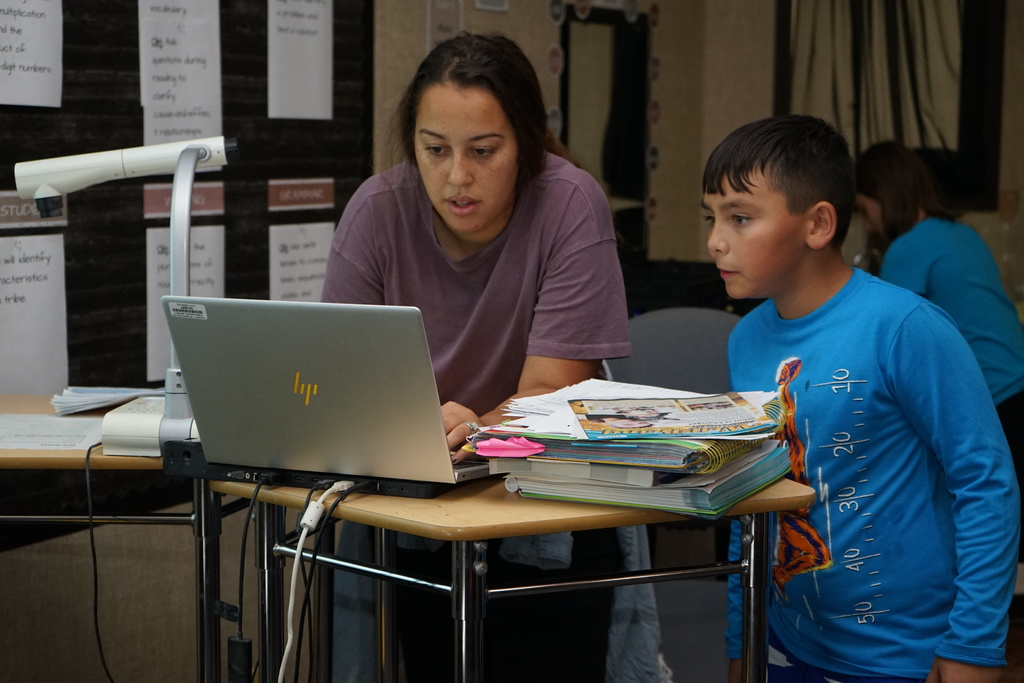 The North Platte Public Schools Board of Education has approved the 2022-2023 budget and property tax request in a special meeting held this morning. To view the live stream of this meeting visit
https://www.nppsd.org/page/npps-boe-meetings
.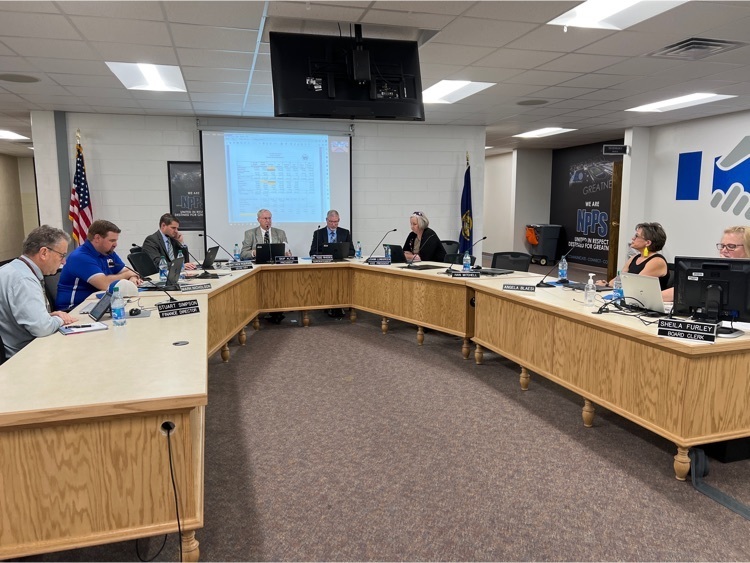 NPPS Mobile Food Pantry Tuesday, October 11, 2022 North Platte High School, 1220 W 2nd Street 1:00 pm - Until Food is Gone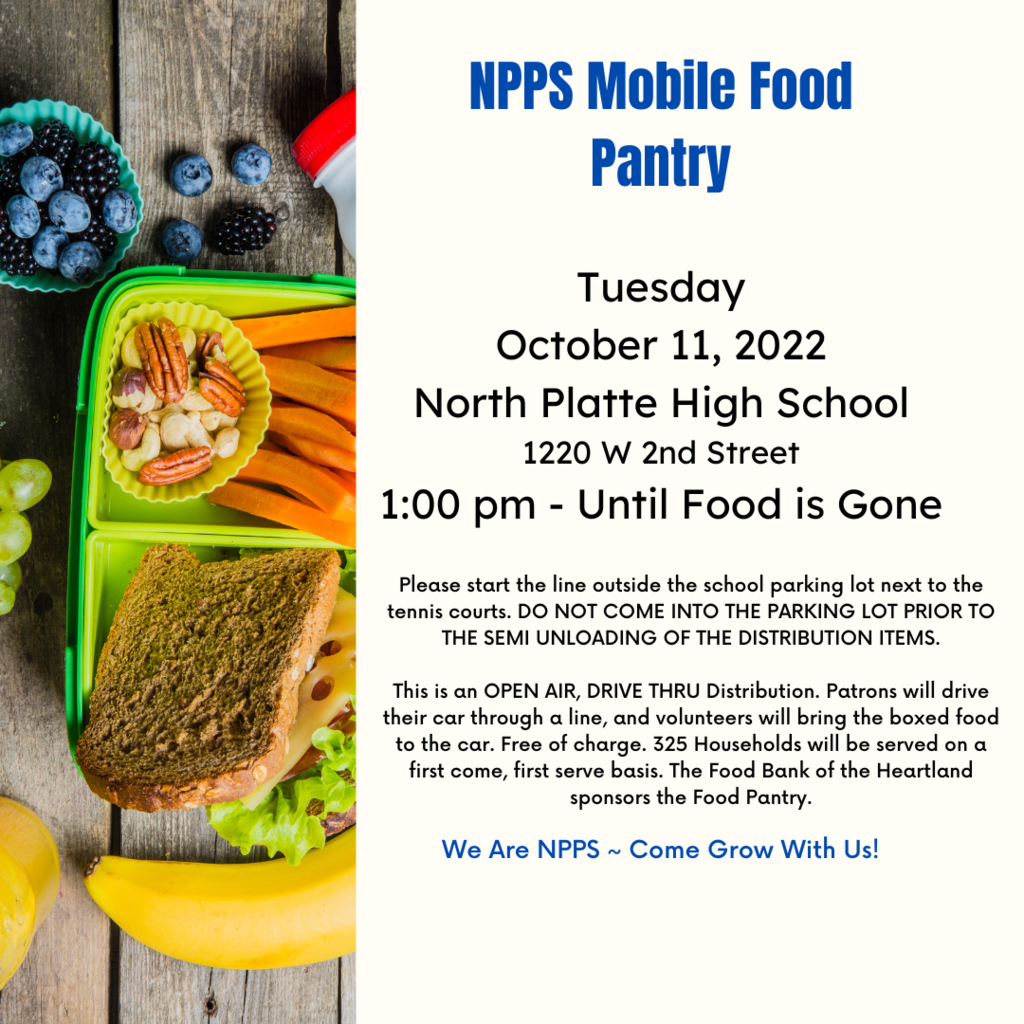 Join the fun at the NPPSF Backyard BBQ on September 30th!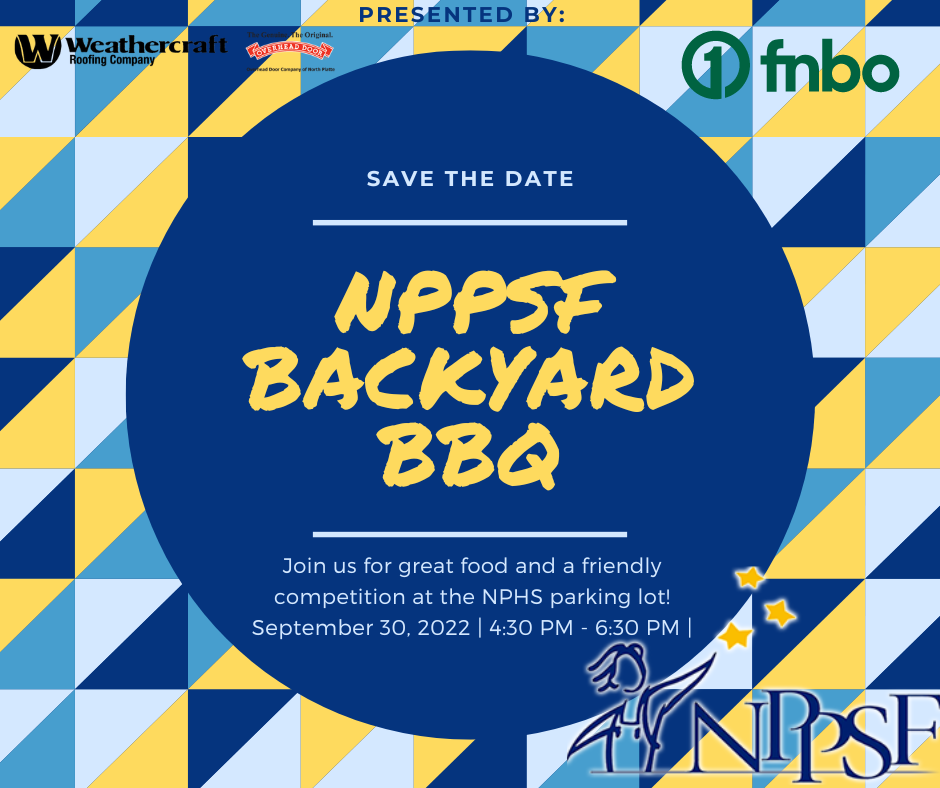 Teachers, Technology, Buddies, and Books all summarize our afternoon at Cody Elementary. Thank you, Dr. E and team, for sharing your time with us this afternoon. #WeRNPPS, Come Grow With Us!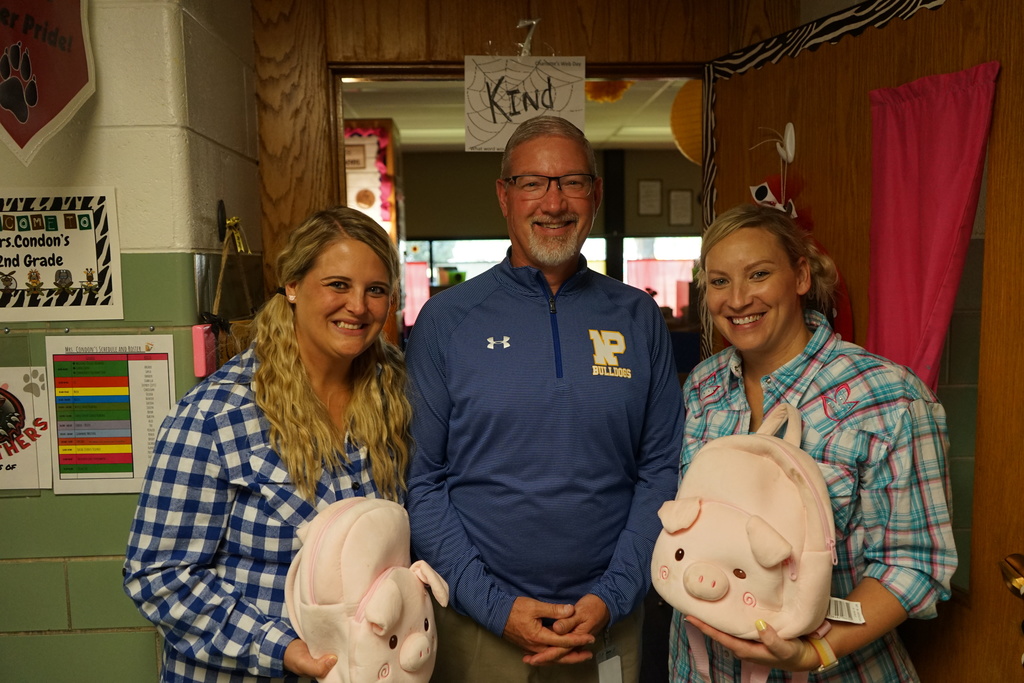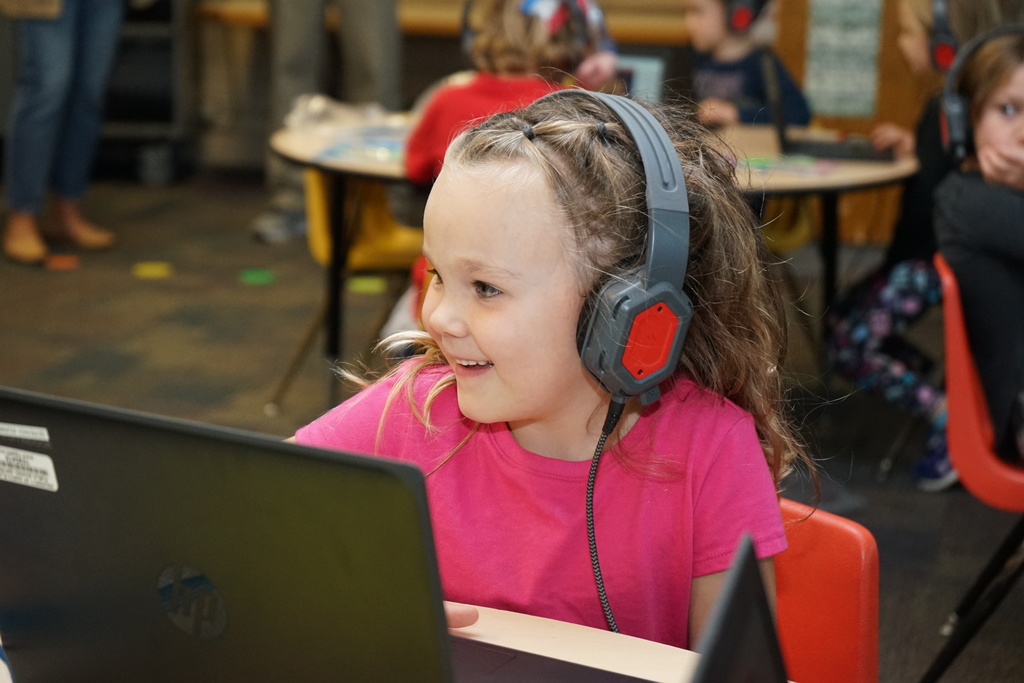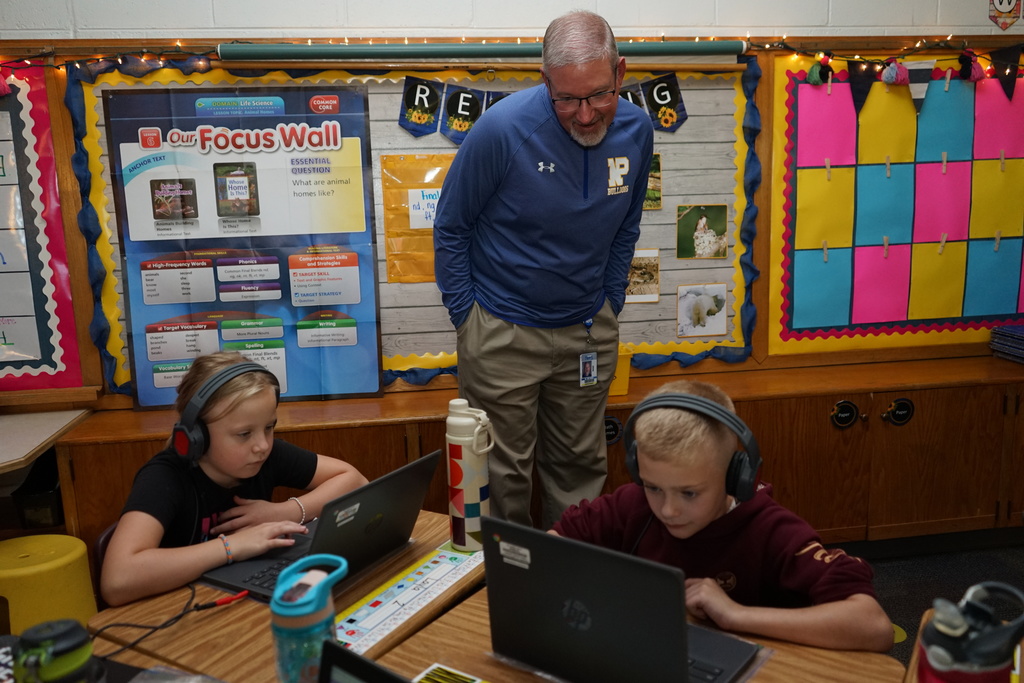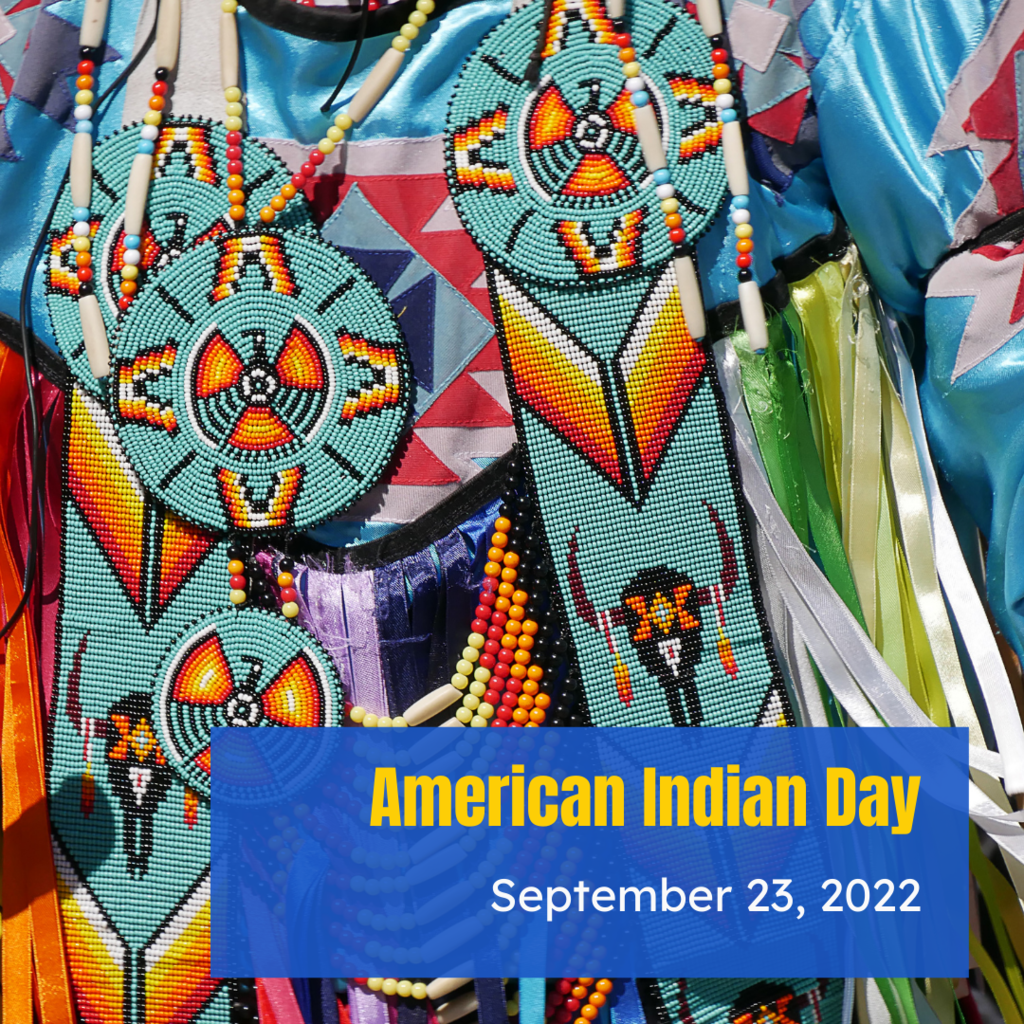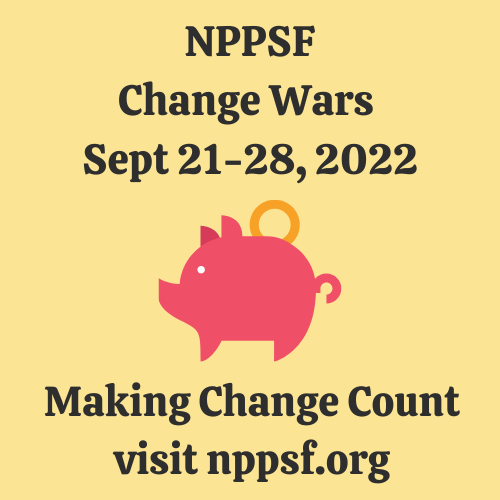 We had such a fun visit at Eisenhower Elementary today. A shout-out and special thank you to student ambassadors Layla & Kelby for showing us around. :) #WeRNPPS, Come Grow With Us!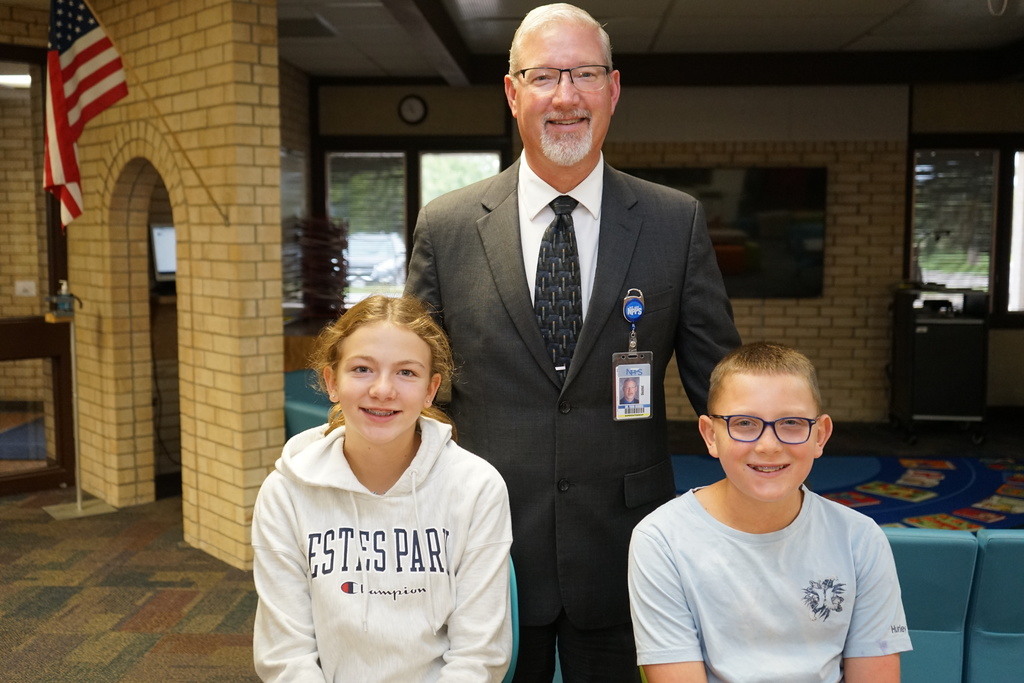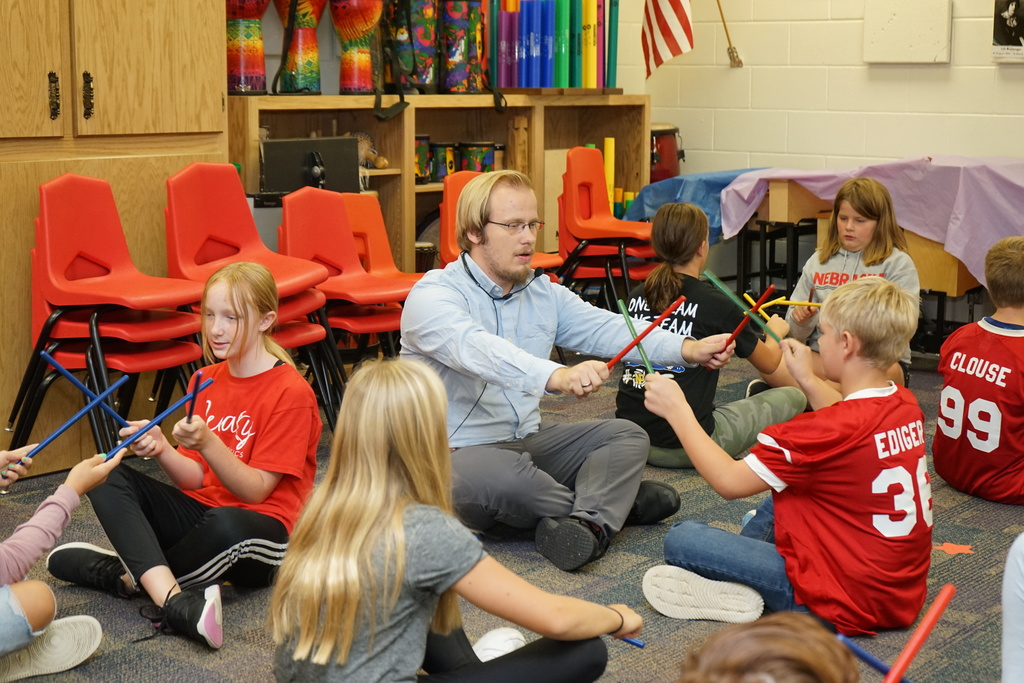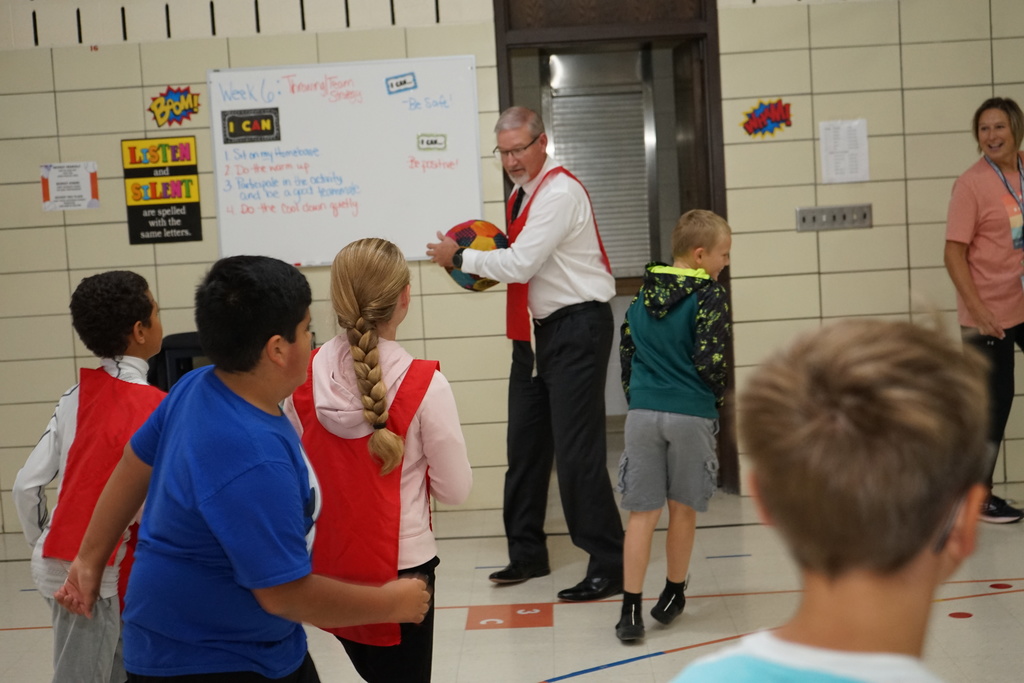 At NPPS we appreciate our technology team and thank them for all they do to assist our students, teachers, and staff. #WeRNPPS Come Grow With Us!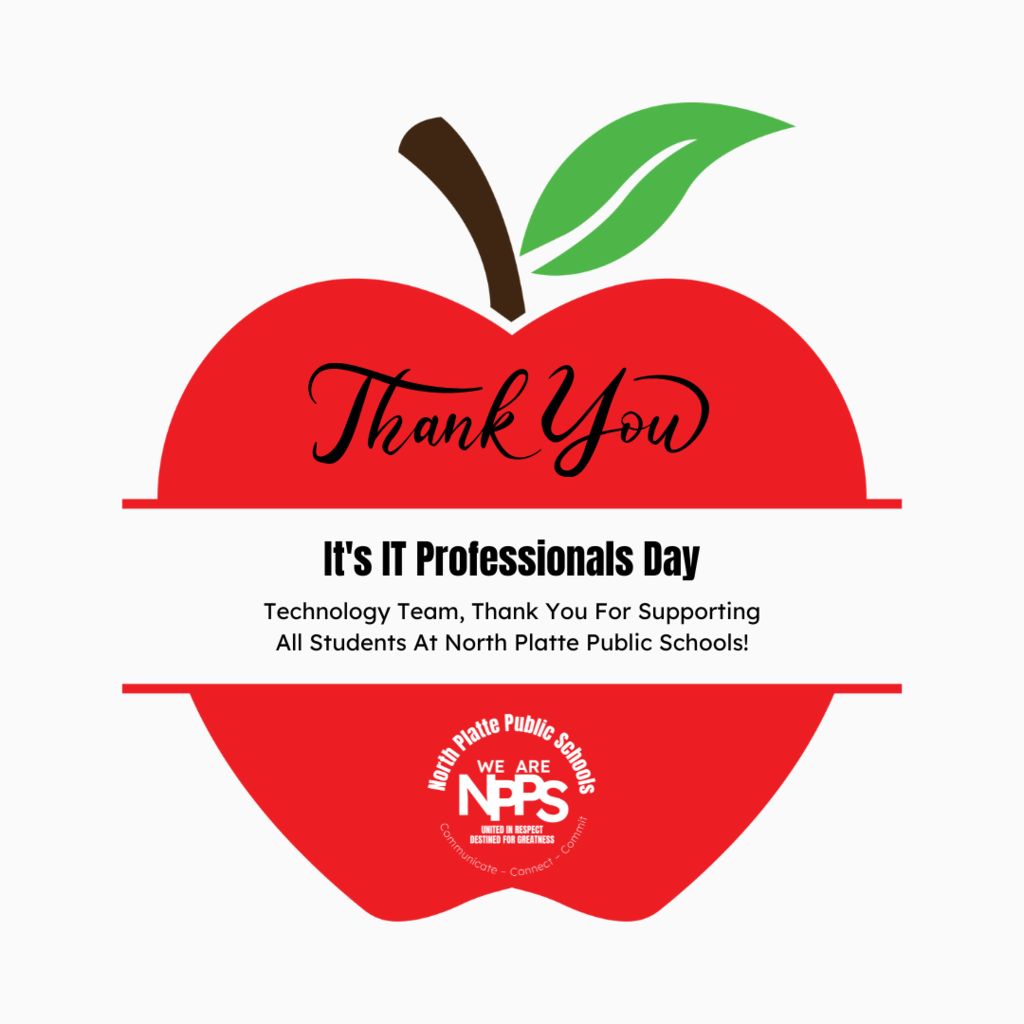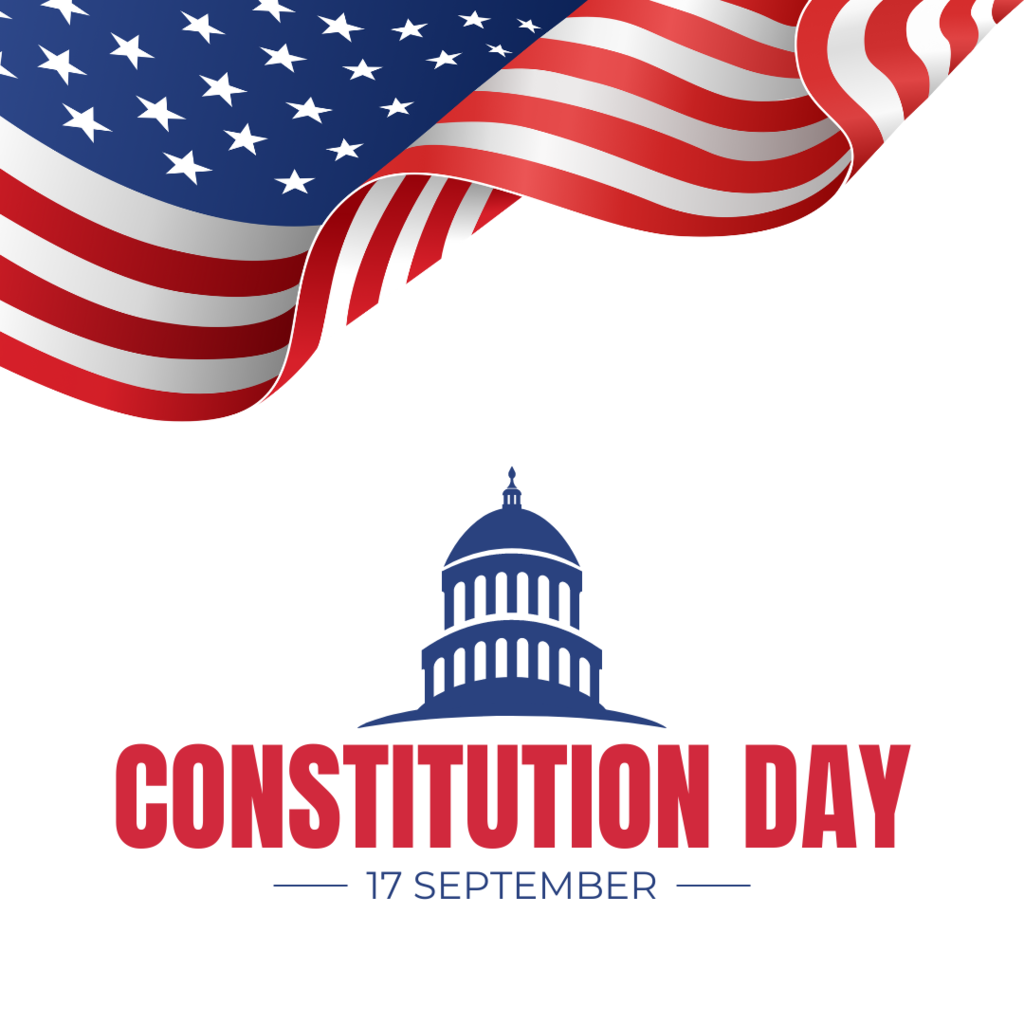 Smiles for miles at Jefferson Elementary school today. The joy and excitement that our students and staff shared were absolutely contagious. We even got to hear a story from Miss. Hastings Outstanding Teen, Jasmine Ellsworth. #WeRNPPS, Come Grow With Us!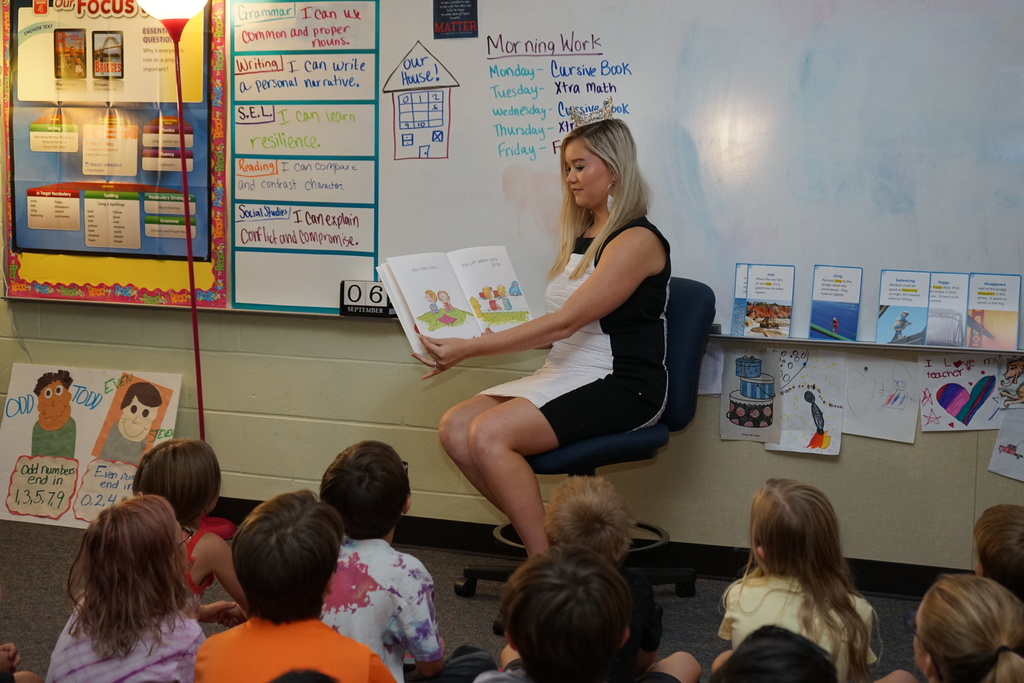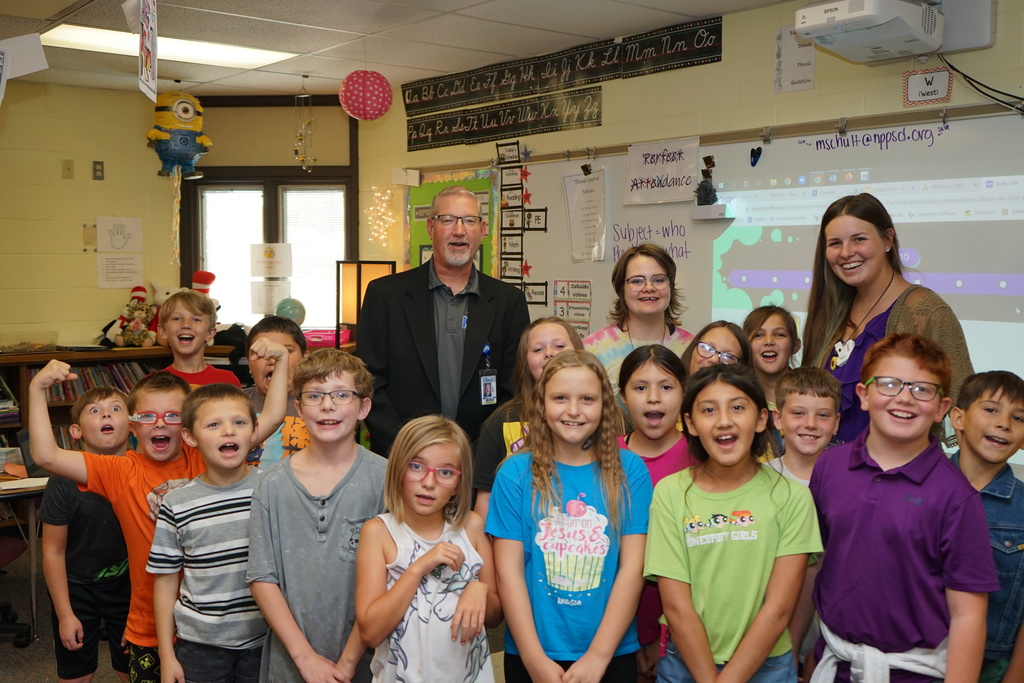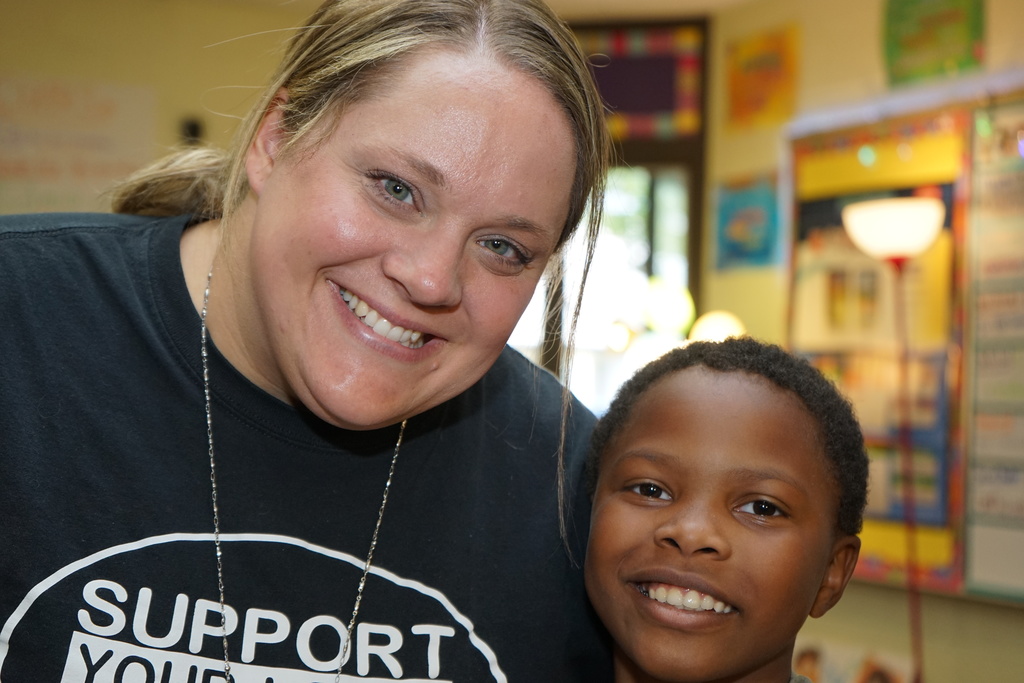 Substitute teachers, thank you for the work you do for all students in our schools. #WeRNPPS,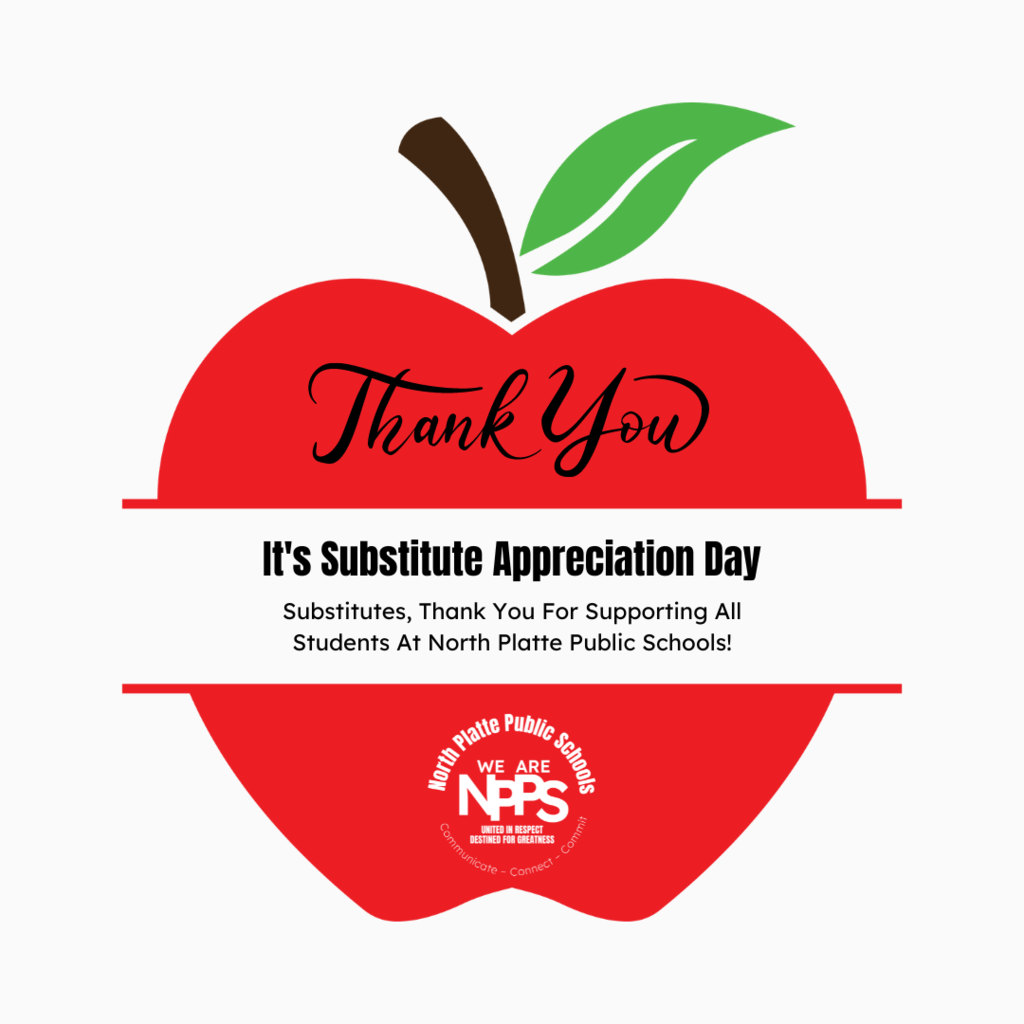 Art, academics, EL, engagement, a media center full of makers space items, and yummy lunch options that can be eaten in the courtyard are just a few of the amazing things taking place at Madison Middle School. #WeRNPPS, Come Grow With Us!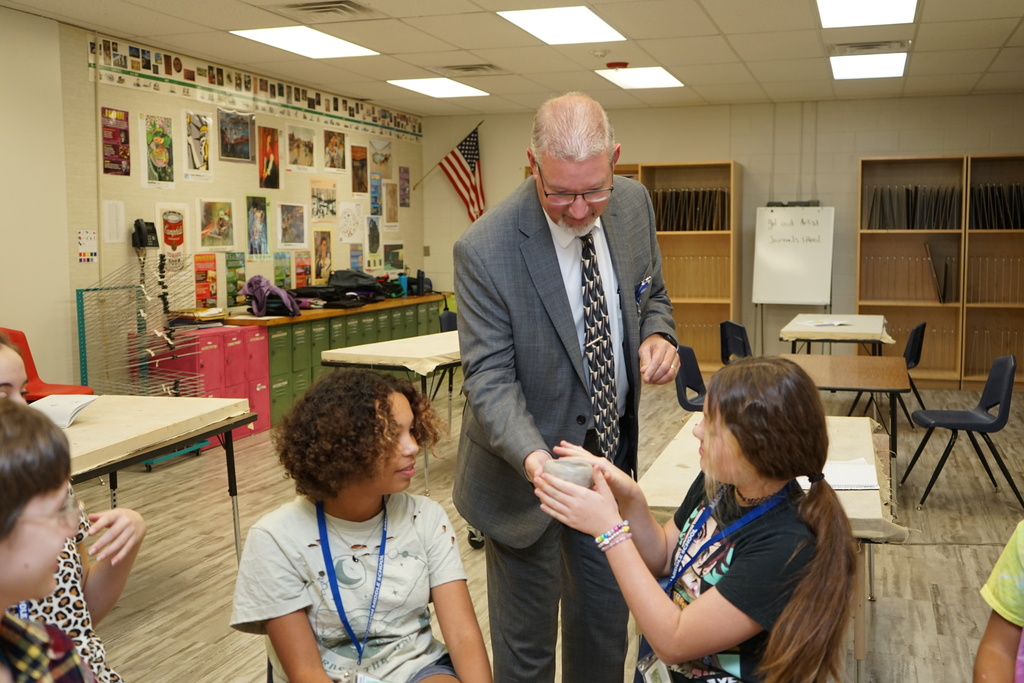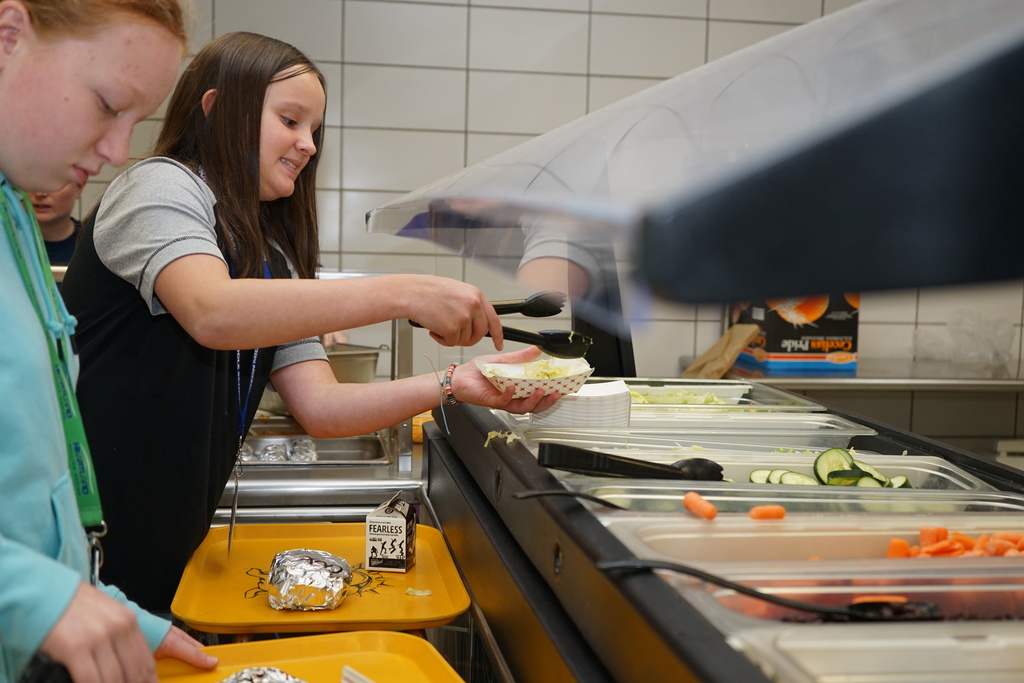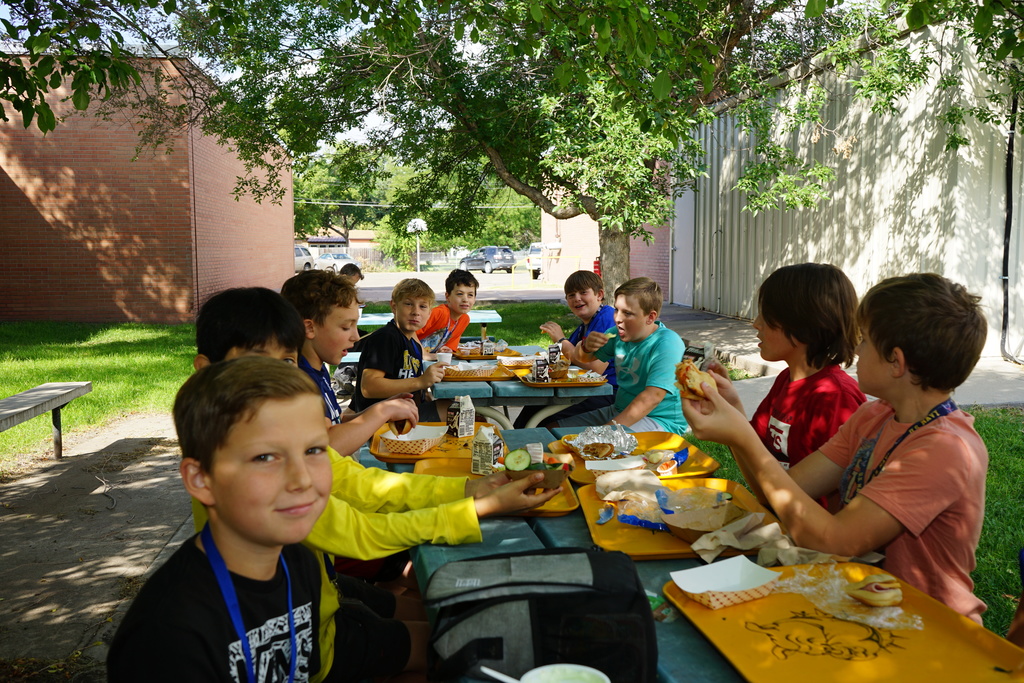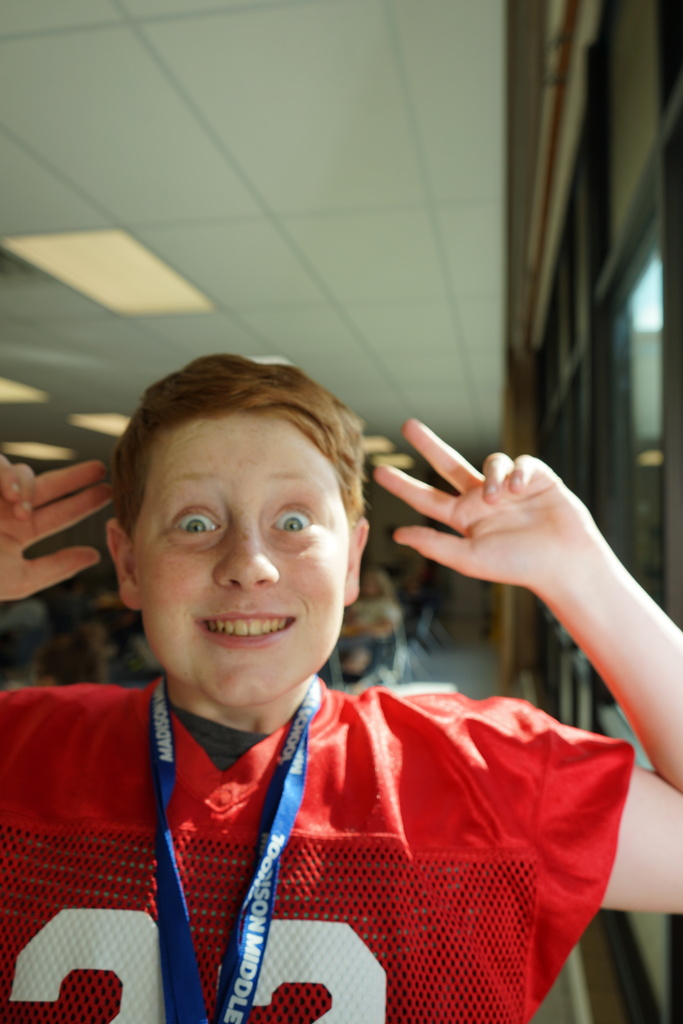 Join us Tonight... Wednesday, Sept. 14, 2022 Homecoming Parade & Pep Rally Downtown North Platte ​6:30 - Parade, 7:00 - Pep Rally, 7:40 - Royalty Crowning Ceremony #WeRNPPS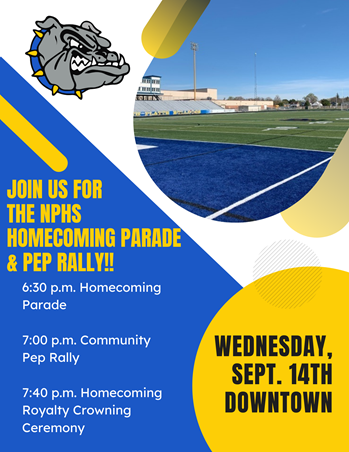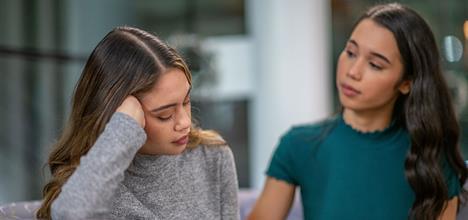 Homecoming Parade & Pep Rally: Wednesday, Sept. 14, 2022 Downtown North Platte ​6:30 - Parade, 7:00 - Pep Rally, 7:40 - Royalty Crowning Ceremony